Bolognola and its trails were "a discovery" (for us) on April 21, 2018.
We went up to Pintura, and the first things that struck us were the view of the sea, and the numerous trails that radiate out to cross the Sibillini Mountains.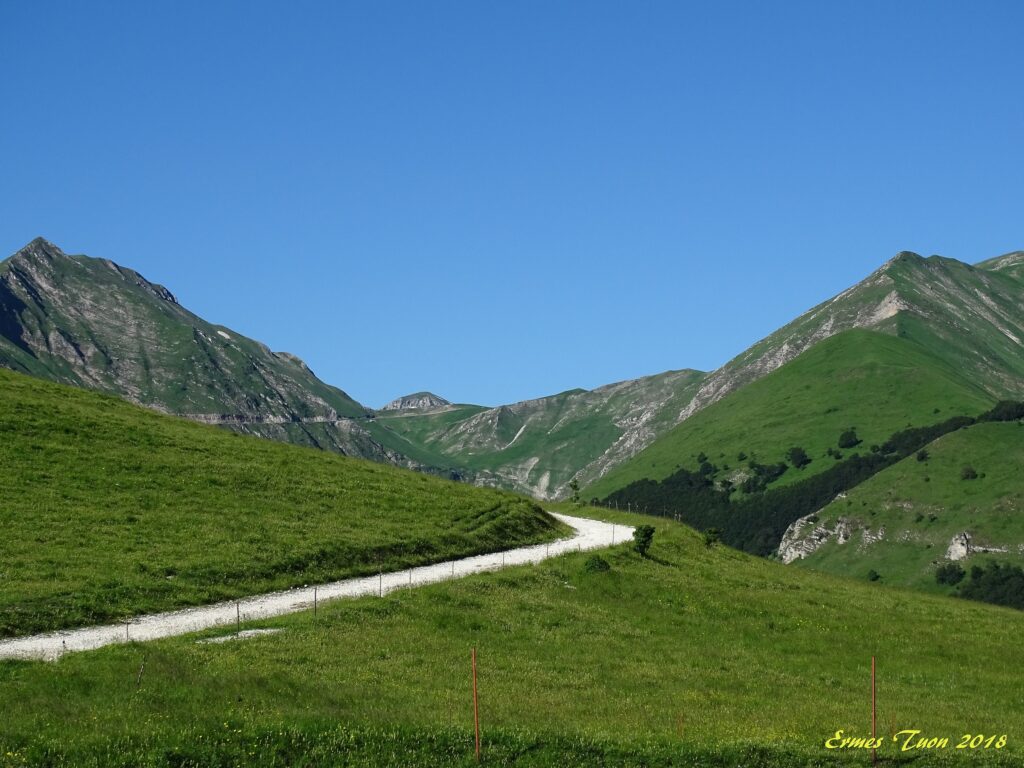 A beautiful area that was already in the reconstruction phase after the earthquake. The Municipality was thinking about how to relaunch the area, starting precisely from its characteristics.
The second thing that struck us is a signal, located in the village square, which shows all the "Mountain Bike Excursions".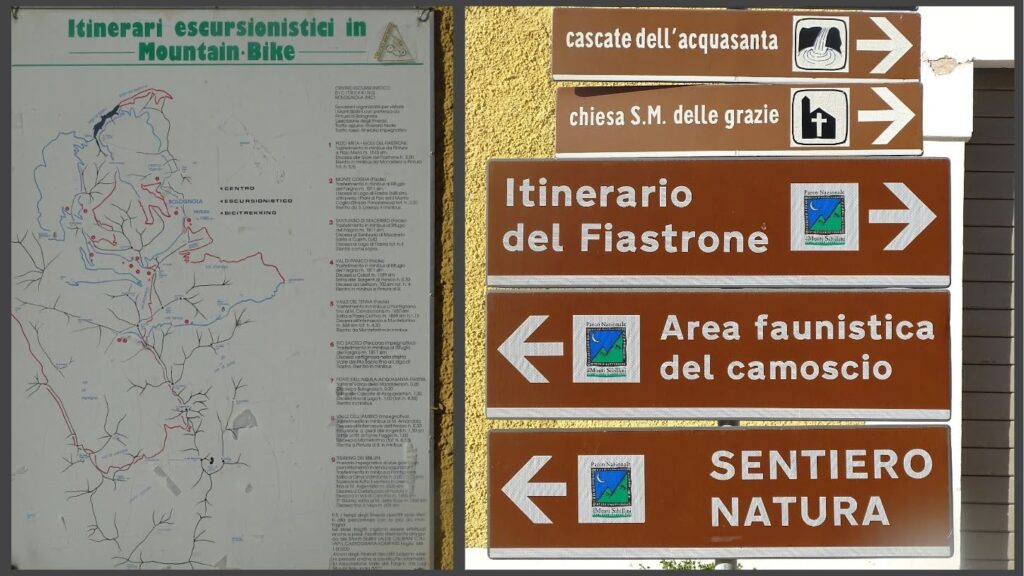 When we asked if we could have the itineraries in a Digital Map, accessible by mobile, we were told that yes, all the paths could be downloaded "in PDF format".
Why a digital map?
From there, a collaboration process began with the Municipality of Bolognola, with the aim of being able to transfer information into a real navigation App, Google Maps. Maps allows you to use your mobile phone not only to reach the place where you can start hiking (Bolognola) but also to be able to carry out your hiking with an application that made additional information immediately available to the user:
Length of the route, travel time, altitude. This is fundamental information for all hikers, as it allows you to make a preliminary assessment to decide whether it is a trail suitable for you or not
Points of Interest along the route, whether it is natural attractions (waterfalls, panoramic points) or places of refreshment (Refuges), with the possibility of consulting the contributions (photos and reviews) of those who have visited them before you.
Position in the trail, accessible even in case of lack of internet connection, which allows you to always know where you are, in case you have deviated from the trail and want to know how to return to the correct position.
Ability to change your route, perhaps to reach a new destination.
This is simple information, sufficient for those who want to take a safe walk in an area like Bolognola.
The process took shape in June 2022, through a program that allows Organizations and Associations to become partners of Google Maps and to insert their own cartographic information within the App. Bolognola and its trails have finally become digitally accessible
We will talk about this in person from Bolognola next October, during our Tea at 5 included in ASviS 2022 Festival for sustainability